In the latest news for Rye Randa, Michael Johns, and Jeff Foxworth music, Rye has posted the track listing for the soundtrack
Shaun White
documentary DVD
Don't Look Down
at
ASCAP
. We may not have the soundtrack yet, but at least we know what to expect. Some of the songs are listed below. My thanks to BlueMonday for bringing us outstanding news once again.
Rye Randa, Michael Johns, and Jeff Foxworth on top of the world.
Credit goes to BlueMonday for posting the news HERE at the Michael Johns Fan Site forum:

Rye has put the track listing on Ascap, if anyone is interested.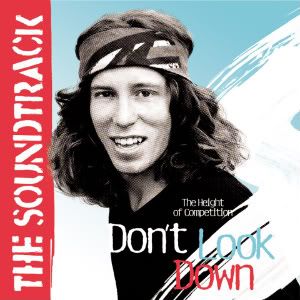 Official Soundtrack Album Art
1. Here We Go

2. Bless My Soul

3. Don't Look Down

4. Life Is Okay

5. Never Coming Back

6. Japan

7. A Little Different

8. Tell Me

9. Come On Come On

10. Killing Sphere

11. Teaching

12. View From Up Here

13. Don't Look Down (Acoustic)

14. You Are Here

15. Hold On

16. Real Life

17. River Of Life / Don't Lose Your Head