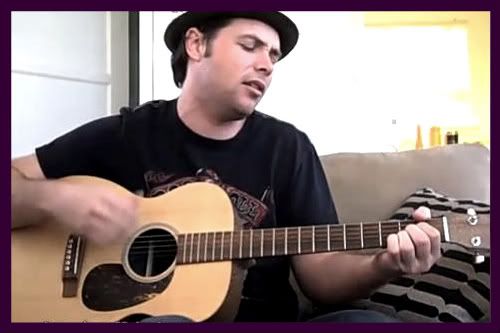 Michael Johns !!!NEWS UPDATE!!! Get your dialing fingers ready to request Michael's debut single 'Heart On My Sleeve' beginning tomorrow. There was apparently a delay with the radio impact that was supposed to begin today. Although I don't know the exact details of what caused the delay, this is what was just sent via Twitter from Michael Johns himself.

I just got the great news that HOMS will be the number 1 added song to Hot AC AC radio tmrw!
Thanks for all ur help and keep requesting cheers!
It's not a bother or problem for me to pick up the phone and call my radio stations. At least all of my local DJ's are aware that 'Heart On My Sleeve' is coming and they've promised to play it as soon as it gets here. I contacted all of them today and I'll do it again tomorrow. :D
In case you decide to get in on the Street Team action, here are some numbers and email addies that might help you out. These are the big guys that might have enough clout to get the song on the playlists nationwide. At least they act they're big enough to have that much sway in what's played. We'll see soon enough. ;D
To send your request to Billy Bush, his email address is
http://www.mix100.net/goout.asp?u=http://www.billybushshow.com/
I figure Ryan Seacrest also owes our guy a favor too, so here ya go email stuffer:
Here's the link to his show:
http://ryan.kiisfm.com/main.html
I'm pretty sure his email is
ryan@kiisfm.com
, but if anyone has a correction on that, please email me or put the corrected version in the comment section. (Thanks!)
And Ryan's new website is
http://www.ryanseacrest.com/
Now go bug everyone until they play Michael Johns music 24/7. :P
I've already bought mine, but for those of you that haven't heard the single or gotten your copy just yet, you can click the pic to go directly to Amazon.com! If you prefer to buy from
iTunes
, click on their name. No matter where you buy the single, either way, treat yourself to 3:41 minutes of pure musical listening pleasure.
Product Details
* Original Release Date: April 14, 2009
* Release Date: April 14, 2009
* Label: TRP Records
* Copyright: (C) 2009 TRP Records
* Song Length: 3:41 minutes
* Genres: Pop/General
* ASIN: B00265Q178
Please click the Preview All button below hear just a piece of this beautiful clip!