Michael Johns does an interview with Q100 while they recorded from the Nokia during the American Idol Interview session being done for the finale. This isn't the first time Michael has been featured on
The Bert Show
! As a matter of fact, since they hail from Atlanta, I expect we'll be hearing a lot of Michael Johns from them. Atlanta is where Michael Johns considers his American home.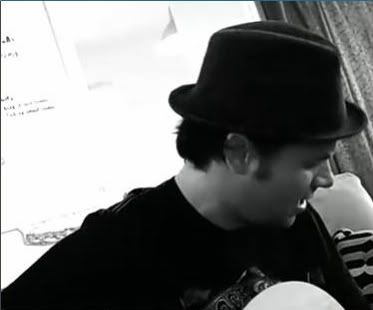 Great info in this interview including news about the Top 40 stations that will be adding Michael's new single 'Heart On My Sleeve' next month! His single is already doing well on AC and debuted at #27 on Billboard's AC last week. Listen to the entire interview below!
He talks about the music industry in general and how hard he's working with all the gigs he has happening now. Michael recently did a Garnier Fructis commercial while on a TV special and gives us more good news into what that piece of acting might lead.
There's so much more in the interview too, like how he met Stacey and a few other neat tidbits that he's included. Is a cross country move in his near future? This is just one of the questions he answers. He talks about this week's appearance on Ellen, his underwear, and surprise he had made for her. This is a can't miss appearance folks! It's the first time Michael did 'Heart On My Sleeve' with a full band!
The Today Show is booking Michael on the album's actual release date (June 23rd) for the Summer's Concert Series. He gives more info about being on the Hannah Montana Show, (no, that's not a typo) where he'll be playing himself and singing his single! Here! What am I doing? Listen for yourself. :P
Michael Johns IV.mp3 -