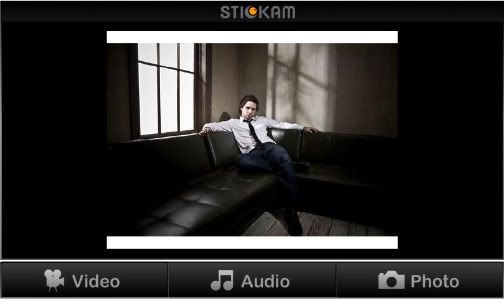 Click on the picture above to chat with Michael on Stickam! or go to:
http://stickam.com/michaeljohnsmusic
This is just a reminder to let his fans know that Michael will be chatting live from his new Stickam page
TODAY.
The first chat is scheduled for Wednesday, May 27th between 1-2 pm (Pacific). Be sure to click on the link to see what time to join the chat in your location.
Michael's Stickam site along with a link to get there are pictured above! This will give fans and viewer's a chance to watch him answer questions live! I know I'll be in attendance just to be privy to that great Aussie humor. I can't wait to see this new toy in action. Cheers.