According to Norm of the
Las Vegas Review Journal
, Michael Johns was in the studio recording guest vocals on Air Supply's new "Hold On". Michael twittered the news that he was in Vegas, but didn't say where he was playing. It turns out that he apparently joined two members of Air Supply on stage at The Orleans.
Here's a quote from the original article:
At the studios at Odds On Records in Henderson on Friday: Aussie Michael Johns, "American Idol" finalist," singing guest vocals on Air Supply's "Hold On," which will appear on their new album. He later joined Air Supply's Graham Russell and Russell Hitchcock on stage at The Orleans. ... "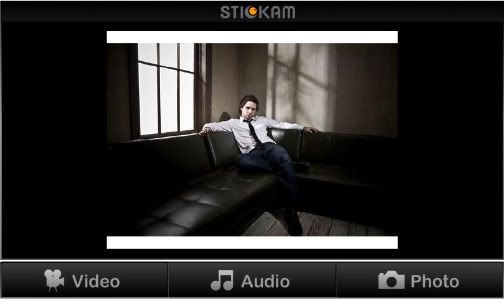 Click on the picture above to follow Michael's Stickam! or go to:
http://stickam.com/michaeljohnsmusic
In other Michael Johns news, it was announced via the internet that Michael will be chatting live with his fans from his new Stickam page. The first chat is scheduled for Wednesday, May 27th between 1-2 pm (Pacific). Be sure to click on the link to see what time to join the chat in your location. .
The new site along with a link to get there are pictured above! This is so much better than a vlog. It offers fans and viewer's a chance to watch him answer questions live! I know I'll be in attendance just to be privy to that great Aussie humor. I can't wait to see this new toy in action. Cheers.